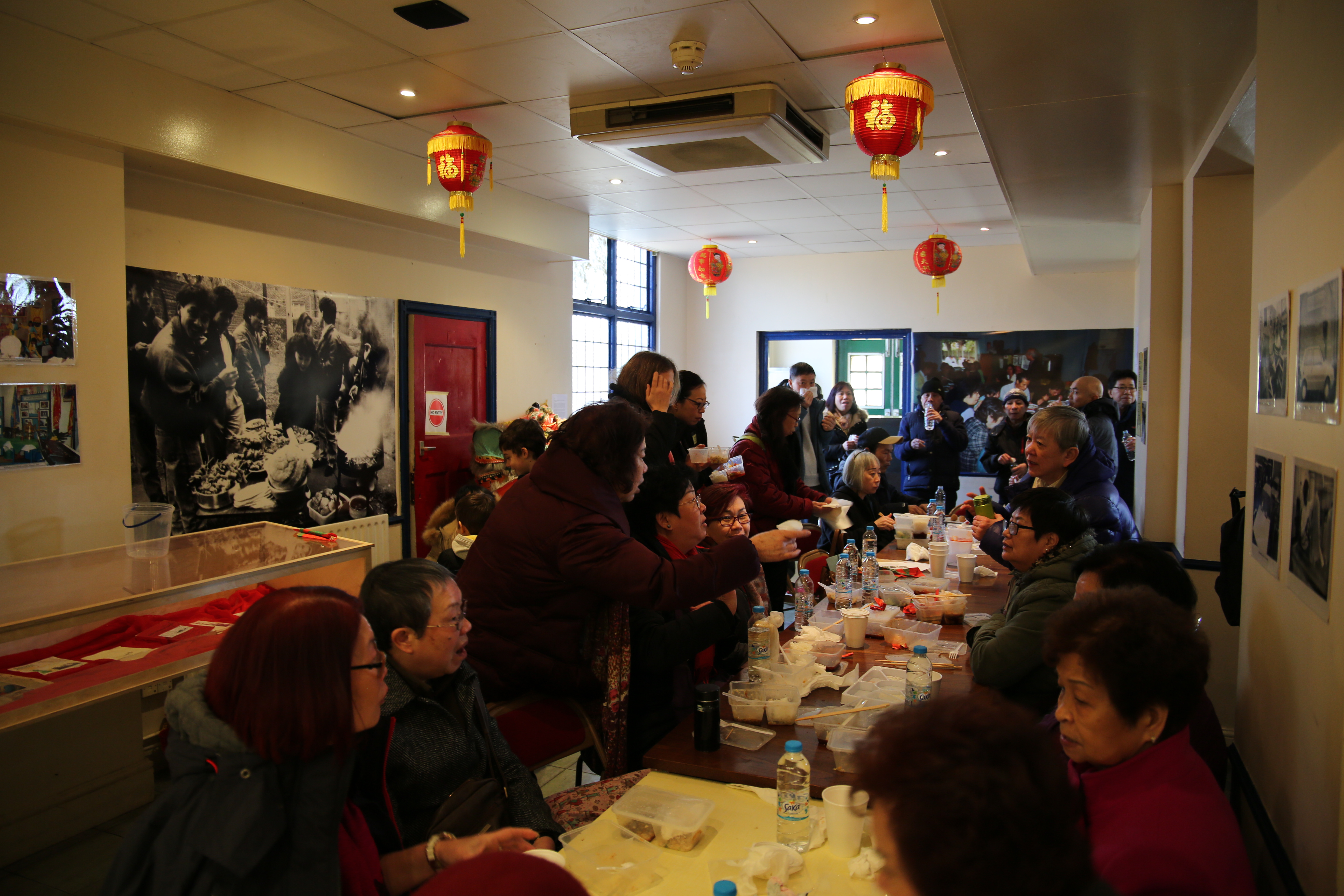 Record, Retrieve, Reactivate, 2018
A series of actions to revitalise a closed down community centre




An Viet Foundation, London

10 February- 31 March 2018

The exhibition focuses on a series of actions/ interventions to revitalise the An Viet Foundation, a former vietnamese refugee community centre in Hackney. This is by inviting artists to reactivate parts of the building using discussion, performance and curation. Will Pham presented a 3 channel video installation, a study of damage and care, picking up details of the buildings surface, revealing cleaning and transformation of the space. Sung Tieu performed 'inferiority complex' in the dark, Jalaikon and Ha Vu discussed magazines and print media, and Hau Yu Tam facilitated a focus group based on her society LESAM. The central work was a display of objects, banners and photographs from the An Viet Foundations archive by Will Pham and Cuong Pham.

This exhibition uses the urgency of this political moment around community, identity and the urgency of the founder Mr.Vu's ill health, as a timely way to look at the 36 year history of the An Viet Foundation. Objects in the archive are used as starting points with the materials reframed, enlarged and repositioned in the space to speak and negotiate manifold histories and narratives. The exhibition explores questions such as how does an exhibition come about? What is curating? Whose stories get spoken for? Whose responsibility is it to care for these materials? What happens with these stories and objects? By creating a form of collectivity, this exhibition hopes to not find solutions individually but to form solidarity and collaborative practise which in itself, relates to the initial energy that drove first generation vietnamese refugees to self organise and start the foundation 40 years ago. In a way, this work speaks about what is civic activism? How is society and culture formed? How and what institutions are available for certain communities and what does it mean for that community when an institution has died or supposedly achieved its mission and has to close?

Through creating an exhibition as a form of civic action and inviting prominent people including the mayor of hackney, local MPs and other stakeholders, the exhibition shed new light and value upon this community centre. Following from this and through the tireless ambition and negotiations from other stakeholders such as Hackney Chinese Community Services and Kalangun, Hackney Council pledged to support £400k in investment and a further £35k to set up services and renovate the building. The An Viet Foundation however, was formally dissolved due to outstanding debts and replaced by the chinese and filipino community centres leaving further questions around the inheritance of An Viet Foundations objects, histories and narratives.